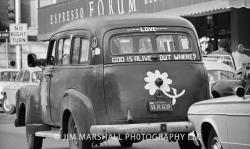 We hold a special place in our hearts for good people. For good car people, that place is larger and ever more dear.
If you need proof, take a look at the story we did on Terry Chandler, a two-car NHRA team sponsor, whose financial windfall benefits Make-a-Wish and Infinite Heroes with 3,000-hp billboards.
At Autoweek, we occasionally take up important causes to us that help our own -- Car Guys. When you learn about Jim Marshall, you might want to dig into your pockets. We know we will.