Wednesday, January 23, 2019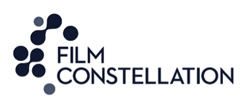 London, UK: London-based sales and financing house Film Constellation will be introducing Alfred George Bailey's feature documentary, SHOW ME THE PICTURE: THE STORY OF JIM MARSHALL to buyers at the EFM next month, ahead of its SXSW Film Festival debut.
The film will receive its world premiere at the 2019 Texas-based festival in March, in the 24 Beats per Second section which showcases the sounds, culture and influence of music and musicians, with an emphasis on documentary.
Film Constellation boarded the project at an early production stage in Berlin last year, packaging the project with Sampsonic Media, who is the lead financier on the film. SUBMARINE Entertainment is handling North America.
The documentary turns the focus on James Joseph Marshall, the prolific American photographer of 60s and 70s jazz/rock culture. An outsider with attitude, SHOW ME THE PICTURE: THE STORY OF JIM MARSHALL chronicles the infamous photographer's life behind and away from the camera. A child of immigrants and a life spent battling inner demons, Jim fought his way up to become one of the most trusted mavericks, documenting from behind the lens.
A passion for music led Marshall to capture some of the most iconic figures in music history, from Bob Dylan, The Rolling Stones, to the infamous image of Jimi Hendrix burning his guitar and the Woodstock Festival. It was his abrasive but honest approach to his subjects, combined with his incredible skill in building trust, that expanded his portfolio beyond celebrities, documenting a time of seismic change.
Produced by Tatiana Kennedy, Alfred George Bailey directs, following his 2016 documentary debut, the loving tribute GREGORY PORTER: DON'T FORGET YOUR MUSIC. With a background in cinematography and photography specialising in music, portraiture and commercials, London filmmaker Bailey brings his unique director's vision and insight to a fascinating subject – and his subject's subjects.
Nicolas D. Sampson, Arno Hazebroek, Christos Michaels, Amelia Davis, Richard Mansell, Adam Block and Larry Levy serve as Executive Producers.
On the production, Fabien Westerhoff commented: "Jim Marshall was a maverick with a camera, who captured the raw intimacy of creative geniuses. His unlimited access to musicians allowed him to create some of the most iconic images in music history and in the 50th anniversary year of Woodstock it is time to reassess his extraordinary career."
Film Constellation will also be bringing to the EFM Sundance premiere titles PREMATURE by Rashaad Ernesto Green and the SOUND OF SILENCE by Michael Tyburski, starring Peter Sarsgaard. Also on their slate is the NZ set gang drama SAVAGE and 2018 TIFF Special Presentation TELL IT TO THE BEES.
****************
For more information, please contact Organic Publicity:
Kirsty Langsdale |E: Kirsty.Langsdale@organic-publicity.co.uk
Clea Tammes |E: Clea.Tammes@organic-publicity.co.uk

About Film Constellation
FILM CONSTELLATION is an international film entertainment licensing company, headquartered in London, dedicated to nurturing and launching the best of filmmaking talent into the global market.
Founded in 2016 by industry executive Fabien Westerhoff, the company builds on a track record for growing award-winning filmmaker brands.
It is a destination for visionary new talent and trusted filmmakers, embracing new distribution channels, globally.
FILM CONSTELLATION receives financial backing from a pool of European private and institutional equity partners, offering a fast-track bridge to the market's international funding resources, distribution and festival scene.
The company's current slate includes Sundance premieres The Sound of Silence, the feature film debut of Michael Tyburski starring Peter Sarsgaard, and Premature, the second film from Rashaad Ernesto Green; Eran Riklis' spy thriller Spider In The Web starring Ben Kingsley and Monica Bellucci (in post-production), New Zealand street gang drama SAVAGE (in production), Scotland-set night racing drama Run (in post-production), period romance Tell It To The Bees starring Holliday Grainger and Anna Paquin (TIFF Special Presentation 2018); Science-fiction epic Aniara (TIFF Discovery 2018); and revenge thriller from [REC] director Paco Plaza, Eye for an Eye starring Luis Tosar (in post-production).