Event Date:
Thursday, August 10, 2017 - 6:00pm
to
Friday, August 11, 2017 - 7:45pm

Leica Gallery
San Francisco
PRESENTS 'JIM MARSHALL: JAZZ FESTIVAL'
OPENING RECEPTION: THURSDAY, AUGUST 10, 2017, 6PM - 8PM 
Talk • Book Release • Live jazz performance throughout the event
NON TRANSFERABLE INVITATION RSVP HERE
EXHIBIT DURATION: AUGUST 10 – OCTOBER 7, 2017
Leica Store San Francisco is excited to announce its upcoming exhibition, Jazz Festival, featuring photographs by the preeminent photojournalist and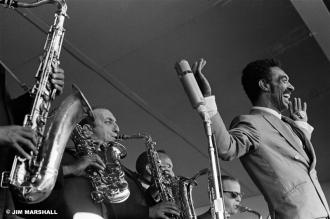 music photographer, Jim Marshall.
Jim Marshall (1936-2010) grew up in the Fillmore District of San Francisco, California. At an early age, he fell in love with music and cameras and began photographing with a box camera. He was a fixture in San Francisco's North Beach coffeehouses and soon was photographing resident musicians throughout the city with his Leica rangefinder. Jim's big break came after a chance run in with John Coltrane and afterwards went on to shoot such jazz greats as Miles Davis and Thelonious Monk, among others. After spending two years in New York to become established, he returned to San Francisco for good and began shooting for Rolling Stone and Time Magazine.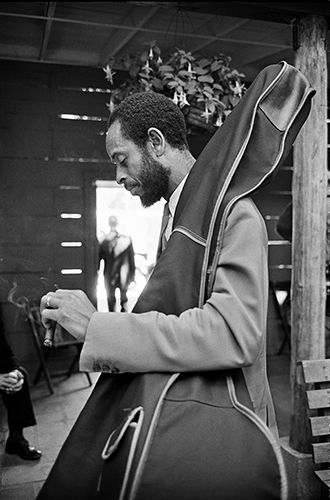 Marshall is widely celebrated for his rock and roll photography. What has remained almost completely unseen until now is his incredible jazz archive. Marshall's earliest music photos were taken in the jazz clubs he loved and frequented and during the 1960s he photographed the Newport and Monterey Jazz Festivals. Newport and Monterey were the first popular music festivals, taking place during one of the most important moments in the annuls of jazz. With his inimitable eye, Marshall captured the freedom, excitement and intimacy of these joyful celebrations of jazz. Effortlessly cool, Marshall immortalized not only the thrill of the performers and their private, unguarded moments but the unique atmosphere and sense of lightness and openness among the crowd; old and young, black and white. These extraordinary images reflect Jim Marshall's unique talent as a photographer and celebrate the range of jazz musicians that he interacted with throughout his career.
Jim Marshall dedicated his life to photography and has been credited with over 500 album covers. He has been published countless times and has many book titles credited to his name, the latest, Jazz Festival, published last year by Reel Art Press.
Jim Marshall's access gave him the rare distinction of having a portrait of at least one Grammy award winning artist for each of the 55 years since the Grammy's began and in 2014 he was posthumously awarded the Trustees Award from The Recording Academy - a Special Merit Award Grammy that honors contributions to music in areas other than performance
All photographic prints featured during the exhibition will be available for sale, framed or unframed, in addition to copies of Jim Marshall: Jazz Festival, published by Reel Art Press.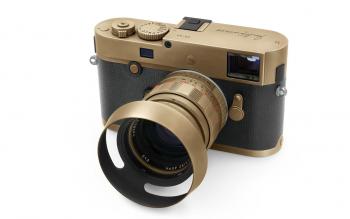 To celbrate the exhibition and new book, Leica Camera is also pleased to present a limited edition Leica camera set in homage to Jim Marshall. There will be only 50 "Jim Marshall Sets" offered worldwide, which include a brass-plated Leica M Monochrom (black and white) with a special "Laiton" finish with an inscription of Jim Marshall's autograph, as well as a 50mm f/1.4 lens. Also included in the set is a limited-edition Jim Marshall estate print (Thelonious Monk at the Monterey Jazz Festival 1964) and a numbered edition copy of the book Jim Marshall: Jazz Festival.