Exhibit Date(s):
Thursday, November 2, 2017
to
Sunday, December 31, 2017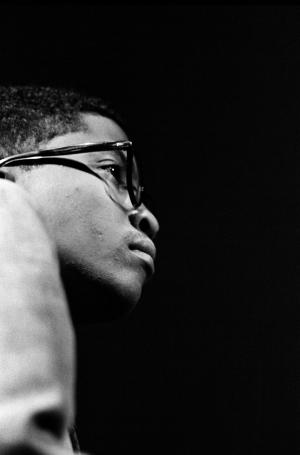 Open at Leica Gallery Boston, an exciting exhibit of black-and-white images captured by Jim Marshall with his Leica camera.
Marshall (1936-2010) has been called the most celebrated and prolific photographer of the twentieth century. During the extraordinary rise of popular culture and counterculture in the 1960s, Marshall seemed to be everywhere that mattered. His images of Jimi Hendrix, Janis Joplin, Otis Redding, Brian Jones and Johnny Cash, amongst many more, are woven into the lore of the era. Because Jim lived life alongside his subjects and never betrayed their trust, he was granted second-to-none access. Jim Marshall and Leica Camera are synonymous. Jim used his beloved Leica cameras up until his death in 2010.
Before Jim walked out his front door, he always reached for a Leica to put on his shoulder. It was a ritual he performed every day of his life. Every iconic photograph Jim took was captured with his Leica camera. As Jim once said, "it's never been just a job it's been my life."
The exhibit includes photographs from the books Jim Marshall: Jazz Festival and Peace, both published by Reel Art Press, and will feature historic artifacts from his life.
Gallery hours  are Monday–Saturday, 10AM–7PM; Sunday, 11AM–6PM.