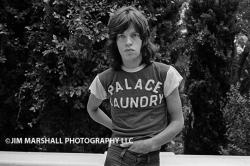 Event Dates:
Friday, October 7, 2016 - 2:00pm
Saturday, October 8, 2016 - 2:00pm
Sunday, October 9, 2016 - 2:00pm
Friday, October 14, 2016 - 2:00pm
Saturday, October 15, 2016 - 2:00pm
Sunday, October 16, 2016 - 2:00pm
Music + Photography + Desert = A One-in-a-Lifetime Experience
October 7, 8, 9 and October 14, 15, 16
Performances by the Rolling Stones​, Bob Dylan and His Band​, Paul McCartney​, ​Neil Young + Promise of the Real​, Roger Waters, The Who
Photo Gallery
From deserttrip.com:
"The Desert Trip Photography Experience captures the nascent energy of the Sixties and Seventies rock milieu, with well over 200 photos featuring Bob Dylan, Paul McCartney, The Rolling Stones, Roger Waters, The Who, and Neil Young. Shot by legendary photographers synonymous with the era, these images are as timeless as the music itself. These sometimes choreographed but often candid moments collectively tell the story of rock & roll's rise to cultural prominence on both sides of the pond. Taken during an era fueled by the insatiable drive to innovate with this new art form and freely test the limits of creativity, these images (and their subjects) helped to define modern notions of youth, fame, style, sex appeal, confidence, and consciousness–and, of course, cool."
If you're going to one of the shows, please stop by the festival's gallery section, where you'll find more of Jim Marshall's iconic images of the Rolling Stones.