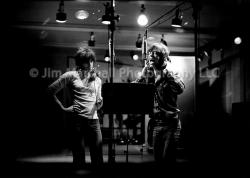 Event Date:
Thursday, August 15, 2013 - 12:00am
to
Saturday, November 2, 2013 - 10:45pm
Portsmouth Guildhall, built in 1890, has played host to such music greats as Duke Ellington, The Beatles, Led Zeppelin, Jimi Hendrix, Pink Floyd and David Bowie.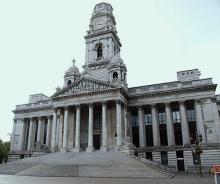 This magnificent neoclassical building has recently been relaunched as an all-purpose arts and entertainment venue, with giant exhibition spaces, each space being a piece of art in its own right. A copper-lined space with Zodiac engravings currently has an exhibition of album cover artwork by the late great Storm Thorgerson. In July an exhibit of Jim Marshall's photographs of the Rolling Stones from their 1972 U.S.tour of the West Coast—and published in "The Rolling Stones 1972"—is the first exhibition presented in a new space being especially renovated and designed for photographic displays. This exhibit coincides with the Stones' return to the UK music scene with sellout shows in London's Hyde Park, where they last played in 1969, and was previously displayed at The O2 in London at the same time of the Stones' performance there in 2012.