Wednesday, September 23, 2020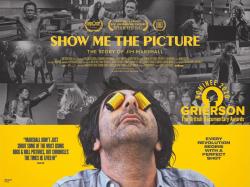 Show Me The Picture: the Story of Jim Marshall , the recent documentary about the life and times of the celebrated bad boy of photography and his famous friends, has been nominated for a Grierson Award in the category Best Arts or Music Documentary. The prestigious Grierson Awards "celebrate documentaries from Britain and abroad that have made a significant contribution to the genre and that demonstrate quality, integrity, creativity, originality and overall excellence."
The awards ceremony will take place November 10, providing COVID-19 restrictions are eased. An online event is also in the works.
For more information about the Grierson Awards and the nominees, go to Grierson Awards.