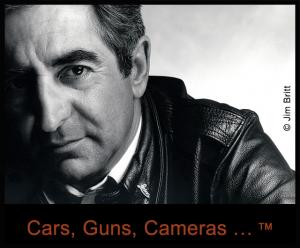 Jim Marshall
February 3, 1936–March 24, 2010
Jim Marshall has been called the most celebrated and prolific photographer of the 20th century and is widely known for his iconic music photography. In death, Jim holds the distinction of being the first and only photographer to be given the Recording Academy's TRUSTEES AWARD, an honorary GRAMMY presented to individuals for nonperformance contributions to the music industry. The award was bestowed on the Jim Marshall estate in 2014 in recognition of Jim's unprecedented chronicling of music history from the 1950s through the early 2000s.
Jim willed his entire estate of more than one million black-and-white and color negatives—which he referred to as his "children"—to his trusted, longtime assistant Amelia Davis. In her own right, Davis is an accomplished and award-winning photographer. She has published three photographic books of her own work and has been included in numerous gallery and juried exhibitions.
Jim Marshall Photography LLC was established with the primary goal to preserve and protect Marshall's extraordinary legacy as a discerning photojournalist and a pioneer of rock-and-roll photography. The estate is continuing the legacy of Jim Marshall through sales and licensing, exhibitions, publishing and the development of a comprehensive catalog as a reference for the totality of his life's work. The estate is also developing partnerships with a select number of brands to extend the tail of Jim's work and iconic images for generations to come.
Jim Marshall's photography is available for purchase exclusively at authorized galleries, and Jim Marshall Photography LLC is the sole authority to provide a Certificate of Authenticity & Provenance from the Estate of Jim Marshall.